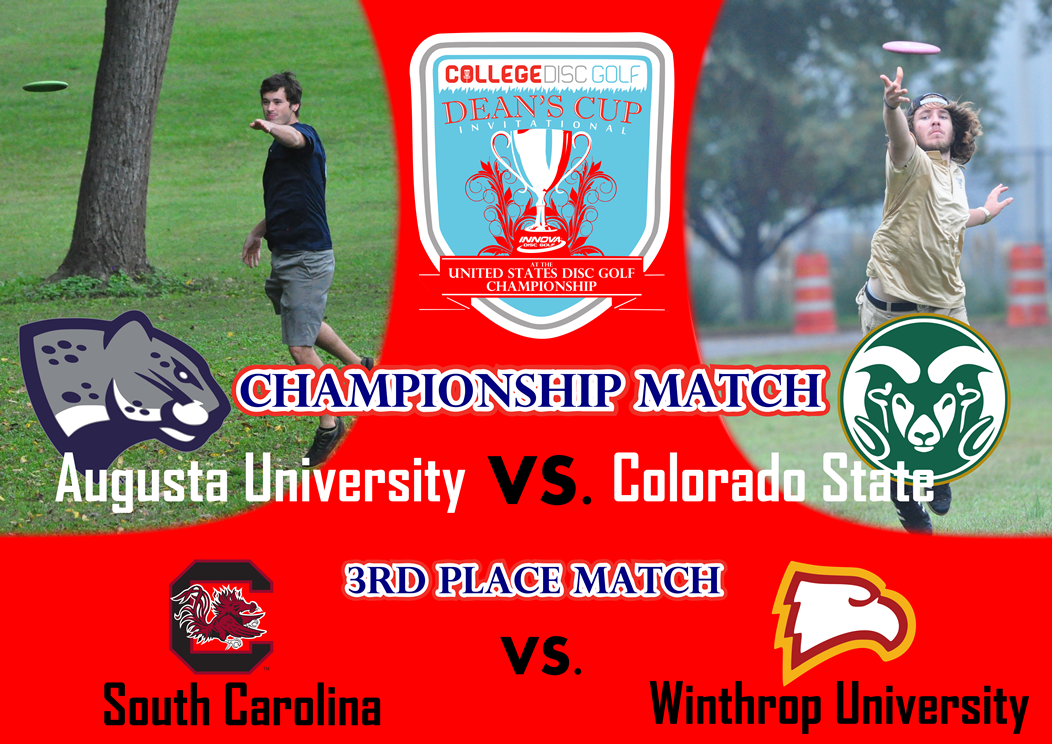 That's club secretary Maverick Robertson top right!
Our boys are doing some work right now in Rock Hill, South Carolina. As part of the Dean's Cup, teams play head to head with other college teams on one of the most famous courses in the world of disc golf, Winthrop Gold. Our Rams faced off against the Winthrop University Eagles while South Carolina took on Augusta.
Club vice president Dylan O'malia was able to make a shot from about 120 feet out on hole 6 and club treasurer Sean Gray hit some huge putts to end up 2 under par for the round.
The Eagles couldn't keep up and ended their round 4 over par. The Augusta University Jaguars went 4 under par and put South Carolina behind them, securing a rematch with CSU. Last year our Rams won the Dean's cup by defeating Augusta, and we know they can do it again in 2015!
Read the full recap
here
and be sure to follow our team on
www.twitter.com/collegediscgolf
to follow our team as they work towards victory tomorrow!